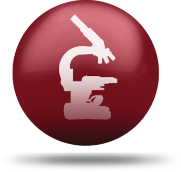 Investing in research, focused on patients
We invest in outstanding scientific research and innovative research models to expedite promising therapies to patients.
This is a pivotal time in the history of the amyloidosis, with the approval of three drugs for ATTR in 2019 and a number of new therapies on the horizon. Increasing the level of support is essential for research in these underserved diseases. Researchers, clinicians and partners in the biotech and pharmaceutical industries are working on the development of therapies that are changing the landscape and improving the outlook for patients.
The Amyloidosis Foundation is committed to serving patient needs by supporting research and providing annual grants for junior research scientists whose research targets the challenges in the field of amyloidosis.