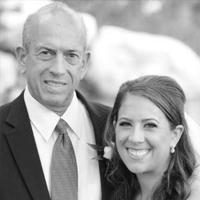 Featured Patient Story
Lou Catania
There is no greater reminder that we should cherish moments than nearly dying. A close call with death ensures that we become much more aware of what we have, what we need, and what we might miss. We were extremely aware this past July, that this year marked 20 years since we wallowed in fear, self pity and continual illness. Lou was a married 42-year-old healthy father of 3, with a house, a couple of cars, and a great job. And then, he was sick. It just wasn't the way it was supposed to be.
read more
Latest News Story Headlines
Calendar & Upcoming Events
Nashville Support Group Meeting
When:  June 3, 2023
Time:  12:00 - 2:00 pm
Maggiano's Little Italy Restaurant  3106 W End Ave  Nashville, TN 
Support Group Meeting - St. Louis, MO
This support group will meet from 1:00 – 3:00 pm on the following dates in the St. Louis area.
Support Group Meeting - New York
The Weill Cornell Medicine Center holds free amyloidosis support group meetings virtually every month.  These groups are led by a medical oncology
Sign Up for the Latest Updates
Get news from Amyloidosis Foundation
in your inbox
By submitting this form, you are consenting to receive marketing emails from : Amyloidosis Foundation, 7151 N. Main St., Suite 2, Clarkston, MI, 48346, US, https://www.amyloidosis.org. You can revoke your consent to receive emails at any time by using SafeUnsubscribe© link, found at the bottom of every email. Emails are serviced by Constant Contract.