Lew Hill
Lew Hill was a loving husband, amazing father, dependable son, marvelous big brother, outstanding grandfather, and a phenomenal college basketball coach.
Growing up in Mount Vernon, New York, Lew was intrigued by the game of basketball. He could be found playing at a park or the local Boys and Girls club with his friends.  Lew always knew basketball would be his ticket for a better life. After graduating from Mount Vernon High, Lew received a basketball scholarship to San Jacinto Junior College, in Houston Texas.  Lew helped lead San Jacinto College to a Basketball Championship receiving Juco All American. He went on to earn All-Missouri valley conference and an NCAA tournament appearance at Wichita State.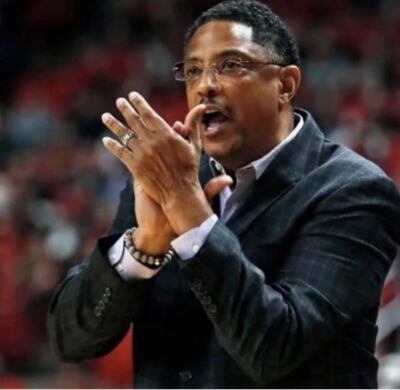 Lew Hill didn't stop there; he went on to play professional basketball overseas in Germany (German Euro League). After returning to the states, Lew began his coaching career at Wichita East High School.  His career started to take off, landing several prominent coaching positions. He started his collegiate coaching career at South Alabama and transitioned to Southeast Missouri State, East Carolina, Texas A&M, UNLV, and The University of Oklahoma. 2016 was a phenomenal year for Coach Hill, as he helped take the Oklahoma "Boomer Sooners" to the Final Four.
Shortly after his appearance in the big dance, Lew was offered the University of Texas Rio Grande Valley's head-coaching position. His dream of becoming a Division 1 Head Men's Basketball coach finally came true. Lew notably turned around the basketball program at UTRGV and helped lead the team to win eight of the final ten games, culminating in No. 2 seed at WAC Tournament.
At the prime of his career, Lew began facing unforeseen health issues. After a yearlong search for answers, he was diagnosed in January 2021 with AL amyloidosis. Lew was experiencing significant pain off the court, but his love for basketball and his players kept him in the gym.  Hill was ready to go to battle with the disease, but unfortunately, God had other plans. On February 7, 2021, Lew was called home.  Thousands were saddened by the death of such a remarkable man.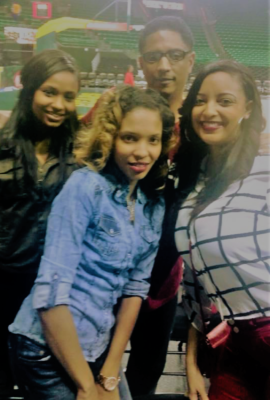 Lew Hill leaves behind his wife Renee, children Sierra, Erica, Asya, Lewis Jr, and Elle. His grandchildren, Joshua, Shaniya, Johnathan, Ayden, Aria, Denim, mother Annie, brother Emory, and a host of other loved ones.
The Hill family is devastated by Lew's sudden passing from AL amyloidosis.  We hope to bring awareness around the disease, as well as encourage others to be tested.