Flash Sale: Maroon Run Shirt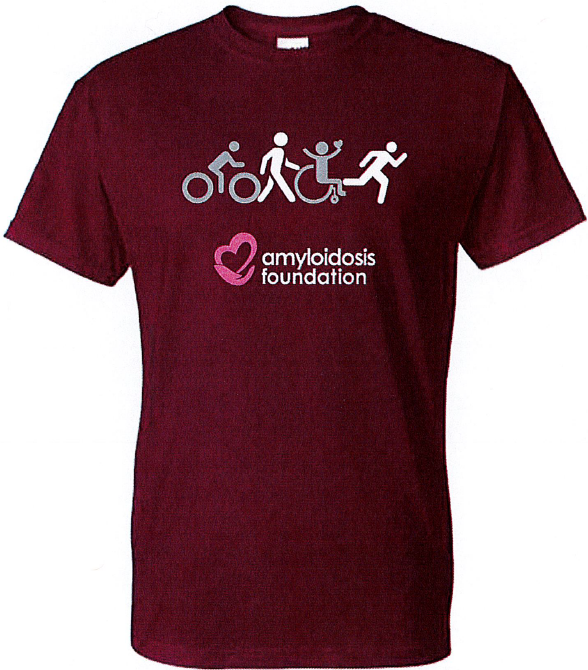 Description :
FLASH SALE:  Wear our shirt and increase amyloidosis awareness in your community!  50% cotton, 50% polyester  Color: Maroon.  LIMITED SIZES AVAILABLE  (Large and XL only)
SAVE $10 while supplies last!
Shipping :
Tax and US shipping included.  Shipped within 1-2 business days of order.