Stop and Smell the Roses…the Journey continues
Charlotte Haffner
Update: December 2021
As most of you know, or have read about the first part of my journey, thirteen years ago (2008), I was diagnosed with AL Cardiac Amyloidosis.  My life went along nicely until 2019. I began to notice changes and after a CT and PET scan, they revealed a tumor laying on top of my left kidney. This tumor was diagnosed as PTLD, or Post-Transplant Lymphoproliferative Disorder. This is brought on by the long-term use of immune suppressant drugs.
I was told at the time of my heart transplant in 2008 that this could happen with long term use of the drugs. I had a good run, but knew I was going to undergo a series of chemo treatments that would be grueling.  So, for the next five months, I went to Vanderbilt to receive treatment. For five days, I had five different chemo's going 24 hours a day every 21 days. Then I would return home to recover from the high doses of medication and start the process all over.
By the end of September, the tumor was gone and I was on the mend. I won't say that it didn't take a toll on me, but for the next year I bounced back rather well.
2021 came in with a storm as my kidney started failing. This was somewhat of a shock, as they had been doing good. Then all of a sudden, my creatinine levels started going up, and my eGFR went down, down and down.  My doctors caught this trend and recommended a kidney transplant. Unfortunately, the amyloidosis that caused all of my problems and the light chains revealed that I was no longer in remission.  I got turned down for the transplant until I could reduce my light chains which meant more chemo. I began to feel really bad and lost weight as well as became anemic. I knew something had to change, so my renal doctor suggested dialysis until I could get back in shape.
I chose the peritoneal catheter that you can do at home while sleeping. On September 28th, I went into surgery and had the PTD catheter put into my stomach so that I could do the treatment at home.  The procedure was a little dicey, but I had a great surgeon and all turned out well.  After several days in the hospital, I went home.  Unfortunately, I did not do well at home. I couldn't hold down anything that I ate, so I went back to the hospital for a week. I began on the cardiac floor as my heart needed some serious monitoring, but soon they moved me to the kidney transplant floor where the dialysis was started for the next 4 days.  The toxins were being removed from my kidneys and I was getting better. I finally was able to go home with 3 days of dialysis to get ready for my training for the PT catheter that lasted 5 days and then I was on my own.
My machine was delivered and my dialysis nurse came out to make sure everything I needed was there as I prepared to do it on my own. So far, I have been doing well and all is going good with the process.
Even though the journey continues, there is so much hope because of the research and the awareness of the disease today. My life has forever changed. I am so thankful to God, my family and the Vanderbilt doctors for the last 13 years of my life.
Original Article
Charlotte Haffner is the first Vanderbilt patient to receive both a heart transplant and a stem cell transplant, she has certainly learned that life is all about the journey.
In 2008 Charlotte was a healthy, active 55-year-old who loved the outdoors, particularly taking care of her horses. Then, one day she started to feel different. She was fatigued, retaining fluid, experiencing shortness of breath.
Routine diagnostic testing by her physicians did not reveal the cause of her heart failure. As the months dragged on, her health deteriorated. She sat on a hillside on her farm one evening and looked up at the star-filled sky and prayed for guidance. She sensed she was dying.
The next day she received a letter stating her doctor was relocating and she would have to find a new one. A friend encouraged her to call Vanderbilt Heart & Vascular Institute and gave her the name of cardiologist Joseph Fredi, M.D. Fredi had a good idea what was wrong with Haffner after her first visit in July 2008.
Several tests and a biopsy later, he delivered the bad news to her as she lay in the   recovery room. Charlotte has primary AL amyloidosis, a plasma cell disorder that   originates in the bone marrow. The disease results when amyloid protein builds up in one or more organs, causing them to malfunction. Amyloidosis is typically treated the same way as cancer: chemotherapy and a stem cell transplant. Because the disease had taken up residence in her heart, she was in heart failure.
"I asked Dr. Fredi if it was fatal, and he held back for a minute, and he said, 'I'm afraid it could be,'" she recalled. "I said to him, 'Well, it won't be this time.'"
Before Charlotte could undergo treatment, she needed a heart transplant.
She met with a team of Vanderbilt cardiologists, surgeons and hematologists who jointly agreed to take her case despite the high risks associated with it.
Charlotte had a heart transplant on Nov. 29, 2008. She cleared the first hurdle in her journey back to good health. It would pale in comparison to the second.
After recovering at home, she re-entered Vanderbilt University Hospital in February and had her stem cells harvested, which means that all of the blood was taken out of her body, the stem cells removed, and the blood replaced.    
"All of my doctors exude confidence. I never had a worry. This is going to work. I know it is," she said. "I could not have gotten through this without Drs. Fredi, Sawyer, Mark Wigger, Tom Di Salvo and Adetola Kassim. Not only are they brilliant physicians, they are also compassionate men of great character."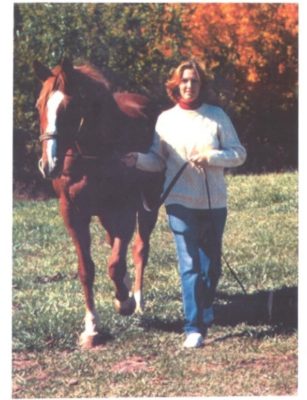 Since her diagnosis eleven years ago, Charlotte has dedicated her life to promoting amyloidosis awareness and support to those affected by this disease. She volunteers on behalf of the Amyloidosis Foundation at their awareness booth at medical conferences, leads the foundation support group at Vanderbilt University Medical Center and has made numerous press appearances to generate awareness of amyloidosis. She is an excellent community builder, and has been involved in many fundraisers, including Co-Chairman of the 2015 Nashville Gala. Charlotte has served as a member of the Board of Directors of the Amyloidosis Foundation since 2014. Her support group meets monthly in The Vanderbilt Clinic.
"I decided to start the amyloidosis support group because I had no one to turn to when I went through my heart and stem cell transplants. Having a rare disease is difficult, but  having no one to talk to about what to expect makes it even harder," Charlotte said. "The support group is very important to me. It gives me a chance to give back, to share my   experiences and maybe help smooth the way for someone who is confused and afraid."
Vanderbilt formally established Vanderbilt Amyloid Multidisciplinary Program (VAMP) in 2011 to advance the understanding, treatment and research of amyloidosis, joining Boston University and the Mayo Clinic as one of the few places to offer a multidisciplinary approach to the often fatal disease.
Aside from streamlining clinical management of these patients, VAMP is dedicated to improving diagnosis, disease monitoring and treatment through research, including studies of potential biomarkers, noninvasive imaging and drug trials.
Charlotte now says, "I am not in such a hurry anymore. Things aren't as urgent as they used to be," she said. "You've got to stop and smell the roses."