Amyloidosis Brought My Family Together
Jason Conway
View Jason's latest video on how a Cardiac MRI was critical in his early diagnosis of amyloidosis
My name is Jason Conway and I am a husband, father, teacher, and coach.  I am 48 years old and have lived a pretty normal, healthy life.  I have always been active and have taken care of myself.  I am also an amyloidosis patient.
My life changed drastically in January of 2015.  I was with my daughter at my son's basketball game and I started having cardiac problems.  Being a guy, I just wanted to ignore the racing heart and the difficulty of walking up the bleachers.  My daughter didn't ignore the symptoms and made sure to tell my wife when we got home.  In hindsight, I'm glad she did because the next day I was admitted into the hospital with cardiac related concerns.  The doctors diagnosed me with cardiac myopathy.  My wife, Libbi, disagreed with this diagnosis because cardiac myopathy is hereditary and there is no one in my family who suffers from it.  Libbi pushed to have a cardiac MRI done.  I think the doctors agreed just to appease Libbi.  That cardiac MRI was crucial to my amyloidosis diagnosis.
Amyloidosis quite often gets misdiagnosed.  However, that was not the case for me.  Dr. Wheat, a cardiologist in Valparaiso, Indiana read my MRI and diagnosed me with amyloidosis.  I can still vividly remember the day that this occurred.  Libbi and I sat in Dr. Wheat's office.  I knew something was really wrong with my heart, but I figured my diagnosis would include a change in lifestyle and medicine.  I was not prepared for the onslaught of new words and phrases that included amyloidosis and oncologist.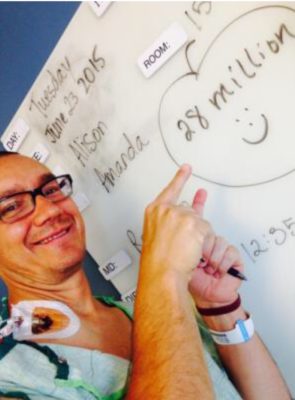 Since my diagnosis I have received 16 weeks of chemotherapy and a stem cell transplant at Northwestern Memorial Hospital. This was in conjunction with multiple medications and very long hospital stays.  Currently, I am in hematologic remission and receive maintenance chemotherapy once a month to maintain remission.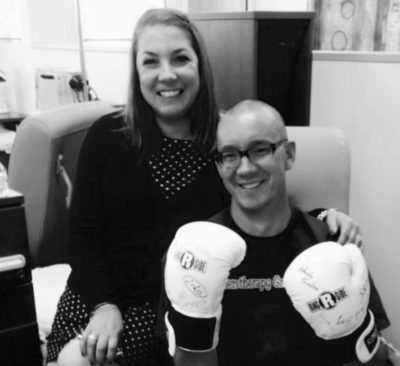 I would not wish amyloidosis on anyone.  Amyloidosis is the hand that I have been dealt.  I cannot change this, I can only carry it.   The general consensus is that amyloidosis only takes.  However, I believe that in some ways, amyloidosis has given to me.  Amyloidosis has brought my family closer together.  It has also given me reason to tell my children, Kelsey, Ethan, and Seth that I love them more frequently.  The girls that I coached experienced my amyloidosis journey with me.  They were given the opportunity to see that even though horrible things can happen, a strong person with a great support group can persevere.  This is an incredibly valuable life lesson.  Although I don't open up too much to my students about my condition, I have had students confide in me that a parent is going through or is getting ready to go through chemotherapy.  These students are scared and unnerved.  However, when I tell them that I am receiving chemotherapy, it brings a sense of calm to them.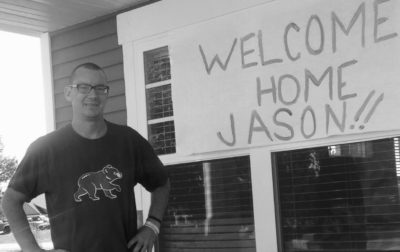 I am of the opinion that my story is rather boring and insignificant.  I am simply a guy who had the unfortunate luck of getting amyloidosis.  That's really how I feel.  However, out there in my world of supporters, I am sure there are many differing views.  I suppose one thing that we can all agree upon is that bad things do happen and with the help of others we are able to carry what we have been given.