Main Page Image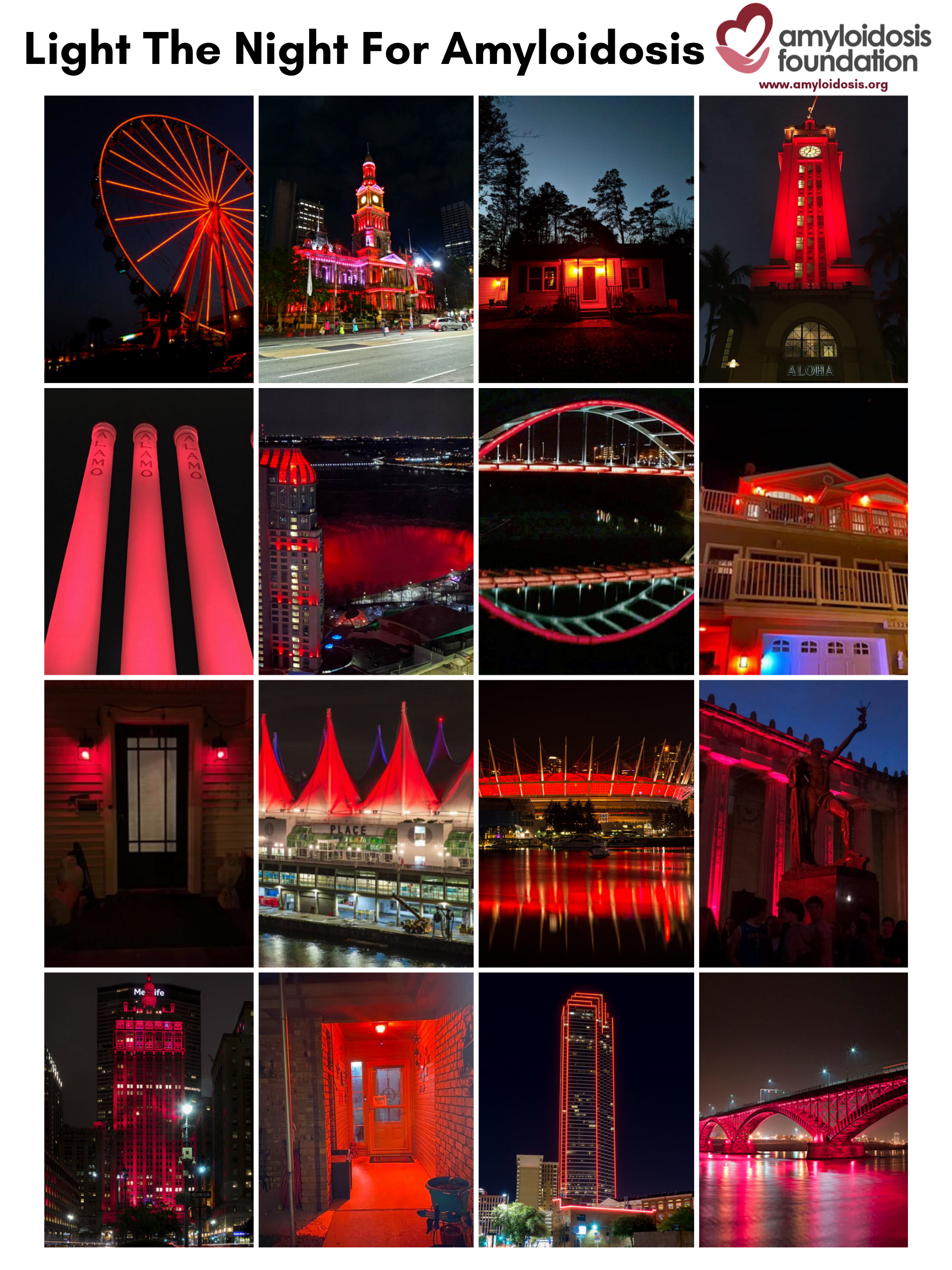 Description
"Light the Night for Amyloidosis" is an awareness campaign created to draw attention to amyloidosis symptoms, diagnosis, treatment, and hopefully a cure! Since 'Amyloidosis Awareness Month' occurs in March, we are asking everyone to light up their porch/entryway with red bulbs for the month of March.
We have also contacted many US landmarks and businesses to do the same in March 2023. Below is a list of the approved requests, along with the date the lighting will occur.
View our growing list here.
Please join us in our "Light the Night for Amyloidosis"