My AL Story
My story begins around January 2019. I have asthma and in January I had bronchitis. After a few weeks of taking prednisone, nothing was working. I was still coughing. I had several tests; x-ray of the lungs, scan, MRI, and ultrasound of the lungs. My pulmonologist could not find anything wrong. My cough and my breathing got worse around May. It was more and more difficult to go about my business, being constantly out of breath. Getting dressed took an effort. Fatigue gradually set in, which I believed to be caused by my new job which I had held since November 2018. I was also very overweight, which was not helping my well-being.
My condition worsened until the beginning of August 2019. My legs were completely swollen; my ankles had become non-existent because they were so swollen. I started having what I thought was an allergy or hives on my right leg. It was red, swollen, and itchy. My niece, who is a nurse at the Montreal Heart Institute visited me and did not like at all what she was seeing. I was having short and jerky breathing, swollen and red legs, the jugular artery was protruding up to my ears. She rushed me to the Montreal Heart Institute. I spent 15 days there doing all kinds of exams, as well as daily blood tests. When I arrived, I was injected with intravenous diuretics and 30 lbs. of water was taken off, caused by heart failure. After all the exams I have taken, a careful study of my file has shown the possibility of infiltrative heart disease. A heart biopsy was taken and it was then that the diagnosis was made: light chain amyloidosis with cardiac involvement. Luckily, it was the only organ affected.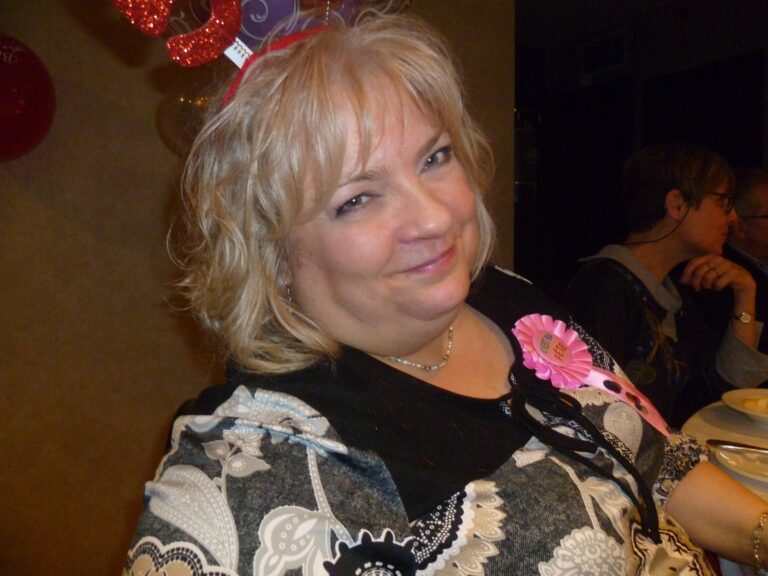 A long road then began. It has been a difficult journey emotionally and physically, filled with uncertainty, questions, fear, tears, but with one certainty, I was going to fight to get out of it. My insufficient heart could not remove my water retention; hence taking strong diuretics, which in turn caused me to lose tremendous potassium. I had pain in my legs, almost unbearable. Walking 15 minutes was exceedingly difficult, and I had a fluid restriction that I had to follow to the letter. Dry mouth all day; as soon as I spoke, my mouth was so parched, my lips stuck together. Psychologically, I worked with a psychologist who helped me to move on. I then realized that only medicine could fight disease. What I had to do for myself was take care of myself, my body and my head, be in a state of calm serenity, eat well so that my body was ready to face the long road ahead, and learn to live with this incurable disease.
In October 2019, I met my hematologist, Dr. Michael Sebag, a Canadian expert in multiple myeloma, at the McGill University Health Center (MUHC) in Montreal. I started chemotherapy with CyBorD on November 2, 2019. I was on half-dose due to my sick heart. The 1st month was terrible. I was in worse shape than before being diagnosed. I had extreme fatigue, difficulty breathing, and difficulty walking when I finished my chemo, insomnia, and headaches. I had leg pain every day. I started to have neuralgia in my teeth and food disgusted me. At each chemo session, I took 6 lbs. off in 2 days and was taking dexamethasone. The water retention was harming my already affected heart. It was a vicious cycle. Terrible stomach pains then set in, eating was more and more difficult. Since I received my chemo every week, I only had one to two days without side effects; nothing too overwhelming, but living with these side effects on a daily basis was becoming difficult.
When my first cycle finished, Dr. Sebag told me that my light chains had gone from 450 to 80. Wow! Beautiful news that helped me to continue the battle. In the second cycle, I went to 20, and in the third cycle (end of January 2020) he told me the long-awaited news; my light chains were now normal! My rate was 14, the normal being 18. The disease was gone from my blood. I was in hematologic remission. I continued my chemo until the end of March. It was still a difficult month because I experienced dehydration. I had lost 7 lbs. in 3 weeks. As soon as I got up, I was very dizzy. I then had to sit down so as not to fall. I even lost consciousness once. It lasted a good 3 weeks. We adjusted my diuretics and I experienced the return of a big stomach ache preventing me from eating. It was again, caused by the chemo.
At the end of March, Dr. Sebag told me that I was stopping my chemo because I didn't have enough benefit to get it versus going to the hospital and risking COVID. Honestly, that was fine with me, because my body couldn't take it anymore. Monthly blood tests followed, confirming that my light chains remained stable. And they still are at the end of July 2020, when I am writing to you.
As soon as I stopped the chemo, my health improved greatly. My heart was much better. I had so much energy, a vital need to move, to activate myself. At the beginning of June, I gradually resumed work; it was about my sanity. I had so much energy and needed a mental boost. I started working again 3 months before the specialist's forecast. At the beginning of July, I started high-intensity training (HITT). I'm not going at the same speed as the others who are already used to it, but my coaches are very encouraged.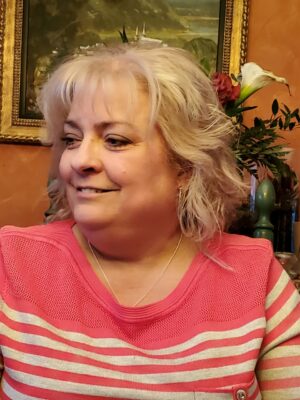 During this long journey, I have been accompanied by my family; my sisters, my brother, my nephews, and nieces. All I had to do was take care of myself and heal. Their presence, support, and love have been a great help, and I cannot thank them enough.
In my good luck, I had the privilege of being diagnosed early, which allowed me to do so well today. The early diagnosis is so important: it allows people with amyloidosis to have a good quality of life, to hope to be able to resume their activities as before.
Never despair.
Keep courage.
Keep hope in the future, in research.